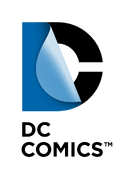 DC Comics
is an American comic book publisher which has produced comics for superheroes such as Superman, Batman, and Wonder Woman. In 1973, animated company Hanna-Barbera acquired rights to the comic characters and produced the Super Friends television series.
Fisher-Price
earned rights from DC Comics to produce toys of the superheroes under the Super Friends name, including in the
Thomas and Friends MINIS
range.
Ad blocker interference detected!
Wikia is a free-to-use site that makes money from advertising. We have a modified experience for viewers using ad blockers

Wikia is not accessible if you've made further modifications. Remove the custom ad blocker rule(s) and the page will load as expected.